We suggest getting acquainted with stylish list of fancy hairstyles for long hair. Read our selection of trendy ideas and make your choice!
Stylish upstyles
Hairstyle Elegant Horse Tail
You will like topics on:
This hairstyle looks very feminine and elegant, and it's extraordinarily simple to make. Collect hair beautifully in tail according to instructions.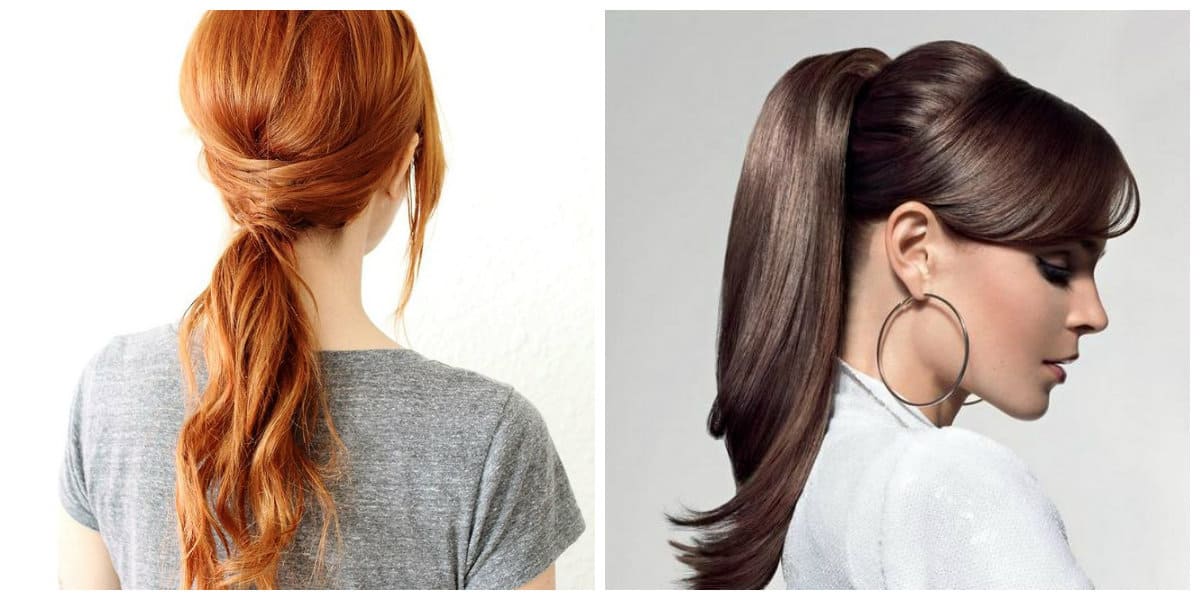 Hairstyle with complex scythe
Looking at result, it's hard to imagine this hairstyle among fancy hairstyles for long hair. And just looking at turn-based scheme, you understand that there is nothing easier than to create your royal image.
Piglet Fish Tail
The fastest and lightest hairstyle for long hair is, without doubt, fishtail spit!
Everyday bundle
Everyday bundle is easy to make. Follow instructions on photo.
Fancy hairstyles for long hair: modish updos
Use of accessories in hairdressing
Using different accessories for hairstyle, you can quickly create very noble image.
Hairstyle elegant updo from harnesses
Incredibly nice and beautiful hairstyle you can make of harnesses. And we couldn't miss it in our selection of fancy hairstyles for long hair.
Hairstyle stylish French scythe
Again, scythe among our list of hairstyles takes honorable place. It's very simple to turn ordinary French braid into stylish hairstyle! Just add super volume with fleece and fix it with hairspray.
Hairstyle attractive Horse Tail
Looking at this hairstyle, we understand that slight negligence can look very stylish and fashionable. And it's especially convenient to make such ponytail when you don't have habitual hair gum at your hand. You only need one invisible!
Hairstyle voluminous chignon
An indispensable hairstyle for work, if you don't have enough time. Just make one of updos, chignon gives bulkiness with help of fleece. This hairstyle is guaranteed to last all day long!
Fancy hairstyles for long hair: trendy upstyles
Classic French twist
This unjustifiably forgotten updo can be quite universal for different reasons. Classic French twist is also called cockleshell and it fits perfectly as hairstyle for medium hair.
Elegant bundle wrapped in fishtail
Magnificent bunch doesn't give up its positions for certain season. It's excellent hairstyle for long hair, because thanks to length of hair, you can achieve larger beam volume, without using large hair band.
Spit-waterfall
Such simple hairstyles for long hair look marvelous when hair is painted in ombre technique. Trick of this simple hairstyle is that you can create haircut effect without applying it. Just make oblique part, leave front part of hair loose, and tie rest of hair with elastic band on side, without pulling ends of hair to the end (leave desired length). From loose strand, begin to weave spit-waterfall and fix its end near with rubber band.