How do we usually imagine a woman with gray hair? Probably, this is elegant old lady, slowly strolling through the park. Destroying habitual foundations, and trying to achieve new original images, modern girls today increasingly choose noble silver hair. It leads hair color trends 2017 and got special name Granny hair.
Let's discuss all it's nuances in our «Hair color trends 2017: Granny hair» article.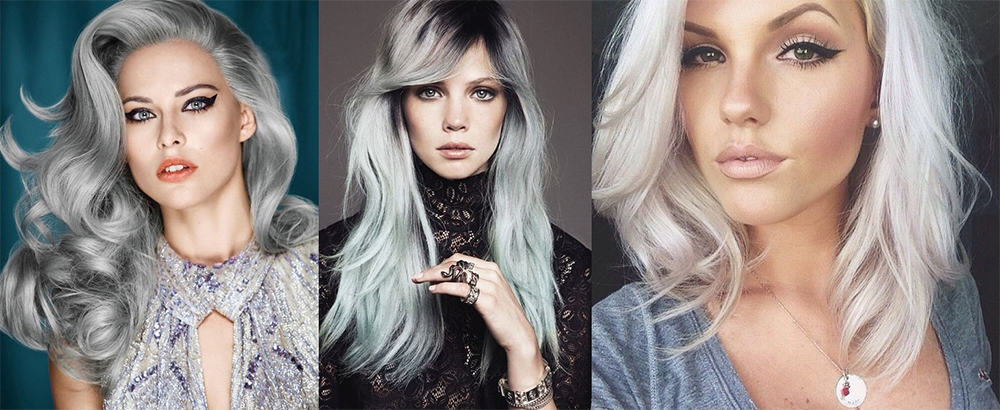 2017 hair trends: How to get silver hair
Get expected result from first time at home is almost impossible. Qualitative procedure can be carried out only by specialist.

Women with originally gray hair should be exception. Silver hair became most perfect of 2017 hair trends for them. But remember really gray differs from trendy Granny hair. You'll need just good toner to achieve shine and noble shade.

Light curls undergo least impact, and thus with least damage. They become silver without bleaching or with minimal one. Dark hair should be previously bleached, than toned in necessary shade.
Granny hair: Silver hair shade choice
It's not enough to choose gray shade you like, to get spectacular extravagant hair color. Ideal result should be achieved by harmonious combination of color, woman's age and color-type. The older a woman, the lighter should be color. Gray hair looks best on cold color-type, though 2017 hair trends allow choosing shades for any women.
Ashen Blonde

Ashen Blonde should be excellent option for women with very light color hair. Shade "Ash blond" – an excellent option for women with very light hair. You'll not only tone your hair, but remove undesired yellowness  also. It's suitable for girls with fair skin and gray or blue eyes.
Light Gray

Light gray tone is more reminiscent to natural light-blonde hue. It's getting by mixing blond, light-blond and silver tones. It's ideal option for grey-eyed women.
Deep Gray

Very similar to natural gray hair, that shade differs only in greater uniformity and noble shine presence. That option looks perfect on girls with very light skin and saturated natural eye color.
Dark Grey

Dark gray shade performed on dark blond hair basis. Color is suitable for almost any woman. Combination of gray color and individual strands, painted in different colors, is most relevant today.
Ash-gray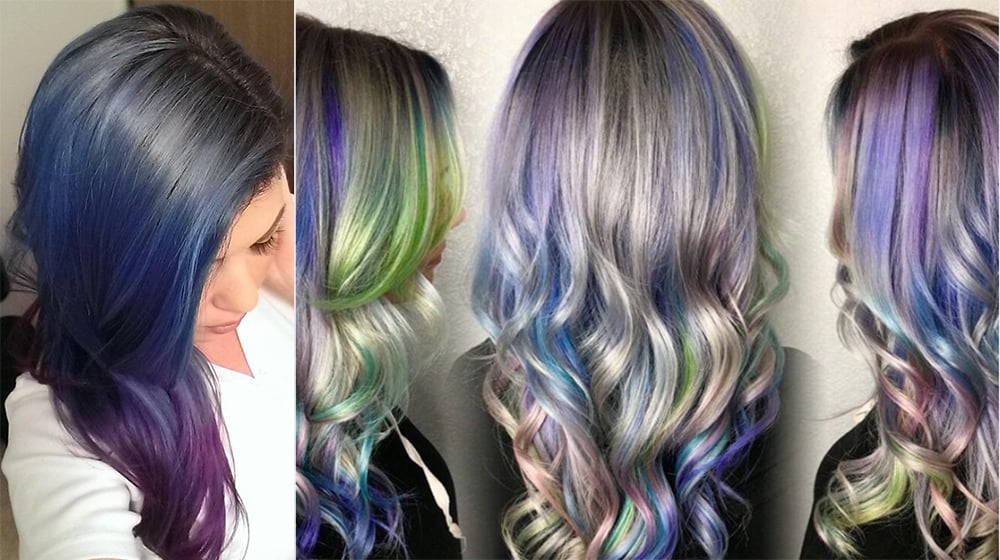 Ash-gray shade is main of 2017 hair trends! Modern technologies allow you to create not only classic, but also 3D options.
Hopefully, our «Hair color trends 2017: Granny hair» article should make you try that admiring mystic color!