Just hundred years ago, hair coloring had purely masking function: people got rid of gray hair for short time thanks to simple formulations. Modern technologies brought procedure to new level. Hair color 2017 can bring you complicated artistic effects, creating unbelievable image. Two color hair gained popularity by it's variety. We'll discuss newest hair color ideas in our «Hair trends 2017: Two color hair» article.
Two color hair: Newest two color dyeing
New technologies brought unbelievable hair color ideas! Let's see effect we can get with two colors.
This technology gained immense popularity among Hollywood celebrities. The basis is beige or golden chocolate. It's performed without sharp contrast transitions.
You will also like:
One of best hair trends 2017! Fairly successful technology, imitating natural hair burnout with sun highlights. Strands should be dyed in random order, which adds volume.
Lightening of tips is more natural, without sharp contrasts and transitions.
Strands' soft bleaching makes without agressive components.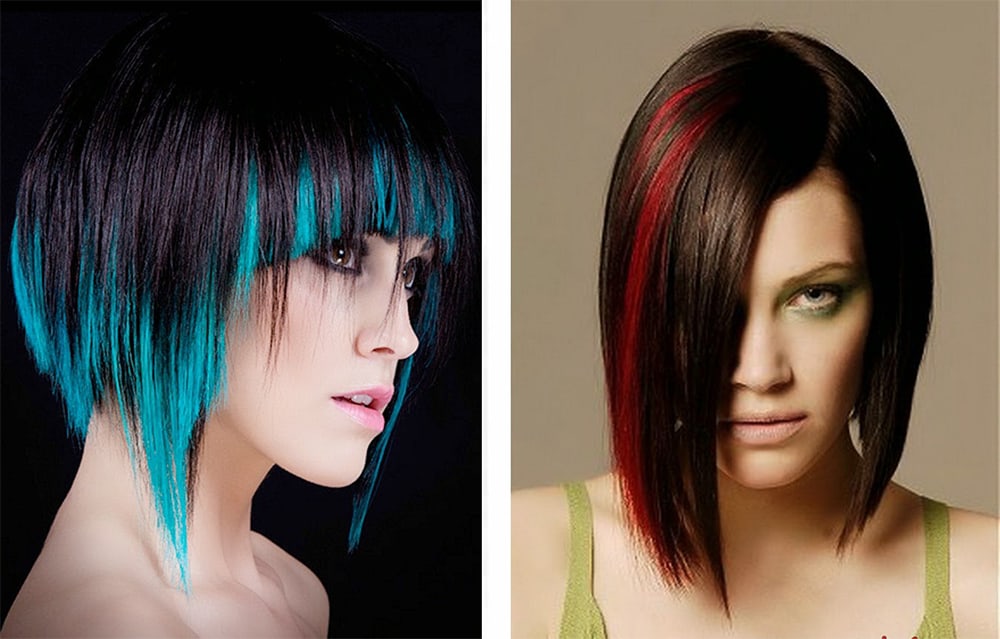 Hair color ideas: Trendy color combinations
Hair color 2017 resembling precious stone gains brunettes' hearts! Try tiger eye color combination, if you love warm shades!
Chocolate mauve gives brown hair beautiful soft lilac tone. Try it on tips to get perfect volume and shine!
Black with white or red still on top!
Decorate blond hair with extra trendy blorange strands!
Extreme hair color ideas wait for bright persons to be realized! Pay attention on greenery. It was declared color of the year by Pantone! You can use dip dye It means bright contrast between hair near roots and fantasy colored tips.
Granny hair, or grey hair color 2017 refreshes blondes and gives beautiful contrast with dark shades.
Ronze should be interesting for red-haired beauties. It made on copper shades variety.
Hopefully, our «Hair trends 2017: Two color hair» article should make you paint your life in bright colors!