Hairstyles 2017 bring us much joy with extremely beautiful hairstyles for women. Both straight and curly-haired women can make them by themselves without wasting too much time.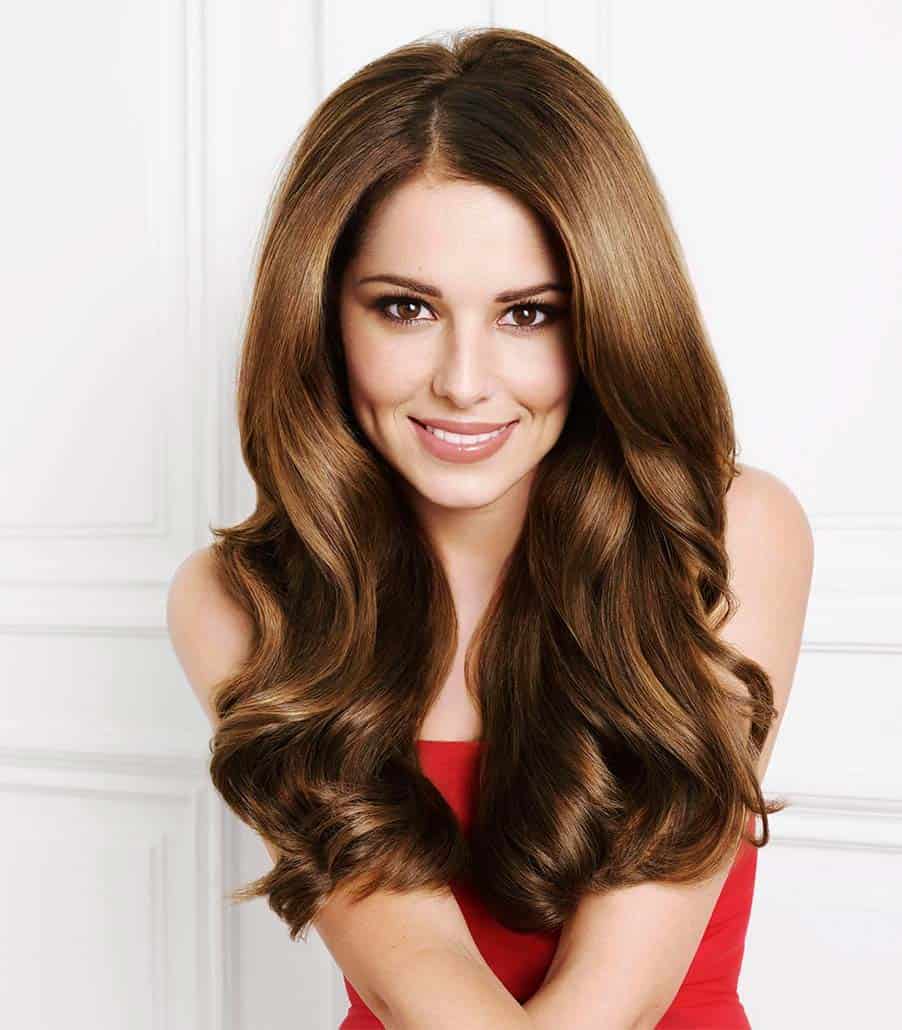 So, you should look amazing without professional hairdresser at work, home or party.
We invite women with gorgeous long hair to get fresh ideas from our «Hairstyles 2017: Fashion long hairstyles for women» article!

Hairstyles for women: New kind low ponytail

Such usual hairstyles stay on the fashion scene for a long time. 2017 hair trends beautifully modified low ponytail with accessories and wide range of shapes variations.
You will also like:
Low ponytail amazingly fits to square and rectangular faces, smoothing sharpened shapes. Women with such face shape could use hairstyles for women, based on low ponytail covering ears.

Add volume on head top for brilliant shaped face.
Low ponytail is not recommended for round and elongated faces.
Hairstyles 2017: Fake bob long hairstyles for women

Fake bob should become "coziest" hairstyles 2017! Fake bob based hairstyles for women got many shapes variants with different creating options.
2017 hair trends should let us make fake bob not only withhair bands, barrettes, but with scarves, braids and even smooth ribbons also!
Different fake bob getting easiest way could be making very low ponytail and wrapping thin scarf or smooth ribbon around neck, living volume on upper part.
Fake bob fashion hairstyles for women based on braid or hair bands became stylists favorite. It brings volume, keeps shape for long time and strongly modifies long-haired woman appearance.
Watch photo instruction. You should easily do it and keep 2017 hair trends!


Fake bob based long hairstyles for women could be made on horizontal braid also and differ from each other by braid tension, accessories, hair parting, falling out parts.

Hairstyles 2017: Braids

Braids achieved 2017 hair trends top! Use simple braids or Frenchones, many small braids complicated interlacing.
Even usual everyday hairstyle would become extra fashionable with few small braids!

One of such long hairstyles for women gains celebrities hearts. It made with cornrows from side and imitates trendy shaved temples. It accents beautiful facial features and perfect make up. Include such hairstyles 2017 in your image to achieve both femininity and punk impudence.


Hairstyles for women: 80th volume
Curly-haired women keep trends without doing anything! 2017 hair trends brought crazy volume back! If your hair isn't too volumetric, make bouffant. Feel yourself with such hairstyles 2017 like retro movies romantic heroine!

Did you like our «Hairstyles 2017: Fashion long hairstyles for women» article? It's just beginning! We should tell you about many other 2017 hair trends in next articles. Wait for new interesting materials from COOL HAIRCUTS!