Long hair is a part of fashion trends in general, which will never be left out or forgotten. Long hairstyles for women 2022 are a curtesy of a big group of creative and somewhat crazy individuals who are responsible for the upcoming trends.

Women have always looked gorgeous with long hair. Nothing has changed.

In the ancient times, having long hair was a sign of beauty and tenderness.
However, we are not going to lie. Long hair is not for everyone. Some women cannot stand the sole process of taking care of that hair. Washing, blow drying, combing, styling; so many problems come along with long hairstyles for 2022.

Long hairstyles for women 2022 have a huge variety of options to choose from. The length are so diverse, as are the haircuts themselves. Long hair give the advantage of being able to choose from numerous hairstyles. The "playground" is quite big, so you can go crazy with ideas and be as creative as possible.
One length evenly cut hair
Split ends is one of the things you definitely wouldn't want to leave a beauty salon with. Therefore, any master of its work will make sure the haircut is as smooth and even as possible.
A special attention is given when the specific haircut you want, requires evenly cut ends, with no layering.

Longer strands at the front of the head
Well it is one thing to want your hair to look neat with evenly cut ends. However, it is a totally different sensation when the strands are of different length, creating a wonderful chaos on your head.
When creating long hairstyles for 2022 with longer front strands, professional hairdressers take the bob cut as their scheme and base of the final haircut. As a result, they get longer strands, which frame the face beautifully.

Angled long hairstyles for women 2022
Angling the tips of the hair is another method to brighten up a look. The execution of this cut is quite similar to when you want to create layers on hair.
Think of angling process as cutting layers on the front side hair. This simple move gives you a totally new look. You can make it pop out with highlighting the angled strands.

Cascade long hairstyle for 2022
Cascade is a haircut to go for when you feel like you need some asymmetry and mess in your life. It gives lightness to your hair. Makes you feel free and fabulous.
Fine hair don't really do well with cascade. In case you have fine hair, the closest you can get to cascading your hair is just cutting short the strands near the face.
The most optimal way of styling a cascade cut is curling them with a simple curling iron.

Long hairstyles for 2022 with short crown
Shorter crown gives the haircut a sense of airiness. Once you cut the crown shorter, while having long hair, you will definitely feel the freshness and lightness that will cover you up.
Shorter crown gives volume to hair. There are many hairstyles, which have elements of short crown. Those include ladder cut and bangs.

Extravagant long hairstyles for women 2022
When we think extravagant, we automatically assume vogue. That is exactly the place where you can find anything out of the ordinary and beyond you imaginary world.
We, however, have decided to give this ranking position to the all-loved undercut.

Long hairstyles for 2022 with bangs
Bangs are a whole another world of fashion trends. The diversity is huge. Therefore, let's consider each option separately.
Straight bangs
Long hair with straight bangs is a classical option. It is still in trend, so don't feel old fashioned, if you have them. Straight bangs are best for smooth hair. In case you have curly or wavy hair by nature, try to avoid this option. Otherwise, you will have to style these bangs constantly.

Ragged bangs
In contrary to straight bangs, this option is perfect for curly hair. With those strands that never stand still, the bangs will blend into the whole look.

Thick bangs
This option is often seen on red carpets, which gives us the idea that it is still relevant and loved by our favorite celebrities.

Ultra-short bangs
So called bay bangs are extremely popular. However, it is quite difficult to commit to such haircut. There is a great chance that you will immediately become the weird girl in the office. Nonetheless, you will look stylish and trendy.

One big braid
This brings us straight to our childhood. There is no woman who hadn't had this hairstyle when they were young. The execution can be pretty simple and very complicated. Not all in once though.
You can choose to tie a high bun and braid the strands in it with a simple technique. However, there are so many variations of braids. You can try a couple and see what suits you the best.

Kanekalon braids on long hairstyles for 2022
Kanekalon is where you can have the most fun. The varieties of colors is something to be excited about. However, the more fun you have, the more the professionals who do the braids will get tired.
Kanekalon braids give you the chance to enjoy them for just 3-5 days. Make those days count. Show off those details.

Pigtails
This simple, yet stylish hairstyle is sometimes unfairly underrated. People see this look as a childish approach to braids.
However, if executed properly and of course combined with appropriate clothes, pigtails can look very sexy and outstanding.

Simple waves on long hairstyles for women 2022
About 4 people out of 10 have gorgeous Hollywood waves on red carpets. The perfection of this hairstyle is in its simplicity and at the same time its chic and lusciousness.
Waves make the hair look healthier, give them shine and gloss. Visually they look denser than they really are. It created the illusion of having thick hair.

Ponytail for more casual dress ups
The name of the combination of simplicity, popularity and classics is ponytail. Ponytail is universal in all its executions. High, low or even loose. It all looks good.

Classy and simple low buns
Hair jewels can be of great help for making this beam work and stand out. Simply fix the hair on lower areas of the back of the head and pin them the way you desire.

More elegant high bun option for long hairstyles for women 2022
This one is great for a classy evening or a cocktail party. Make a ponytail and do not fold the last turn completely. The part of the hair that will be left out of the bun, fix those with hair pins, styling them as you want to.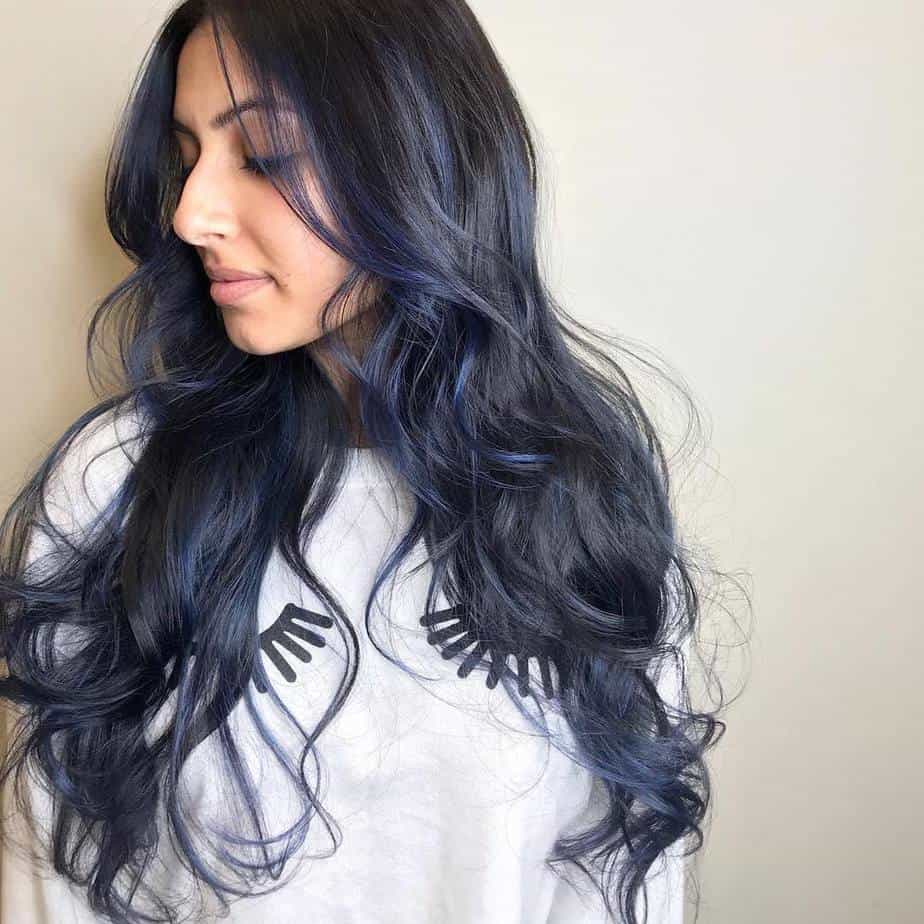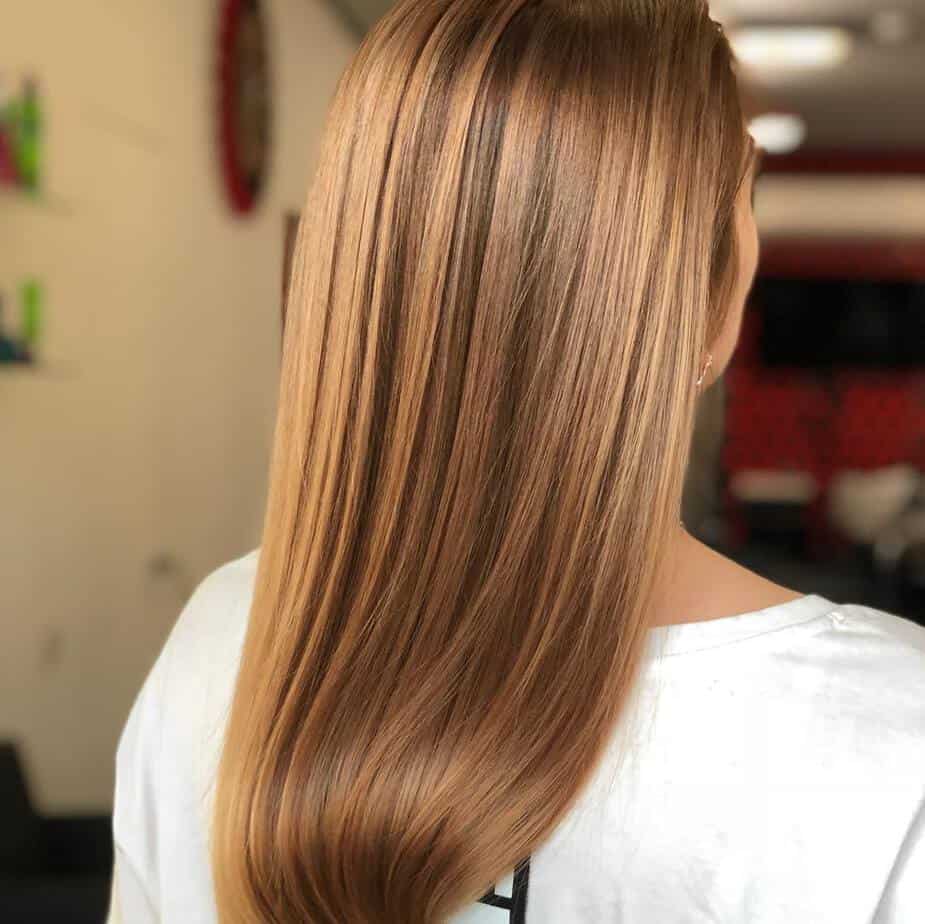 z