In this article, we will examine the main features of shag haircut 2022, the technique of its execution and examples for different lengths of hair. This haircut in its structure looks ragged and ruffled. Peculiarity of this haircut implies presence of milled or torn tips. It was created in the early 70's.
Shag looks great on short and long hair, which makes it even more popular. It is gaining popularity every day and is becoming one of the trendiest haircuts 2022. In out article you can read about who such haircuts suit and whose starry hearts it has already won.

Shag haircut 2022: features of haircut shag
Shag haircut 2022 differs from others with its chaos and disorder on the head. It's created at expense of voluminous crown and torn strands chaotically laid on the head.
In view of the fact that such haircut adds volume, it is highly recommended to girls and women with fine hair.

Don't think that if your hair is thick, then shag will not work for you. On the contrary, for disobedient hair, shaggy haircut is simply the best solution. It not only relieves them of excessive density, but also gives correct outlines of strands sticking out in different directions.
Shag haircut looks very marvelous, but you need to remember that it suits those who are impatient and a bit erratic.
Technique for cutting shaggy
Shaggy haircut can be performed on both the entire length of hair and on any specific areas. The basic rule of this hairstyle is to pull-up to 90 degrees and scale milling. According to the technique of execution, such haircut is a bit like a ladder.

Shag haircut 2022 on short hair
You should do shag haircut on long hair carefully. Inaccurate haircut and brute force can severely damage your appearance.
We have also talked about Hair color trends 2022.

The ideal length for shag haircut 2022 is the average or short length. On curls, this haircut looks more messy. When getting shag on curly hair, strands are twisted into flagella and then cut in the direction of the length.
Short shag
As we said, this haircut looks simply amazing on short hair. It can also be glamorous (if you slightly lighten your hair while creating layers), and romantic (if you have curly hair), and business (if you treat it carefully with a hairdryer and a brushing machine).
Generally, if you are a bright and a mischievous person and you have short hair, then you can get the haircut shag bravely.
Shag on medium hair
We have already said that average length is suitable for creating absolutely any hairstyle. Shag haircut is no exception. Yes, and stacking such hair is much easier than long hair. Just create volume at roots, and put tips in random orders.

Shag haircut 2022 for long hair
With long hair, the situation is certainly a little different. They are harder to pack, and the volume on them is worse. However, if you select the means for fixing properly, even on long hair, shag haircut will look very stylish.
It may seem that shag is just such an artsy disorder on head. In contrary, shag is still a haircut with soft layers of torn strands around the perimeter of the head, which lie quite naturally.

Shag looks more spacious and airy than classic beans and quads, so it is believed that this haircut is simply ideal for women with thin hair.
The length of the hair doesn't matter for this haircut, but the average length is optimal. In general, stylists believe that all modifications of haircuts below clavicles are no longer real shag.
The main advantage of this haircut is that you can wear it with or without bangs. The hairdo still looks harmonious. Styling on oblique parting will help to correct an oval face.

Stylists assure that any modern hair dyeing technique will favorably emphasize haircuts and make the style memorable.
 Tips and tricks of shag haircut 2022
Current shag haircut 2022 echoes the styles of the 80s and a bit of the 90s, which is now especially popular. In general, shag is in demand, because today light natural negligence is in trend.
As you can see, this hairstyle is just universal. It rejuvenates, gives the hair liveliness, creates volume, makes your style incredibly feminine and elegant. It seems this is a godsend for a modern woman!
Choose your version of the haircut shag, to be fashionable and beautiful!
To whom does the haircut shag suit?
Shag is an ideal option for owners of fine hair. This haircut adds volume to the hair and makes them thicker due to hair milling and creating torn strands, which are located chaotically on the head.
Modern shag fits any length of hair: on short hair, it looks daring, on medium it looks refreshing and stylish, and long hair adds lightness. In case you desire to adjust the shape of your face, add bangs to shag.

Modish trends shag haircut 2022
Shag is an excellent replacement for quads. Shag on short hair will suit both women and young girls. Shag will make you look younger.
In case you comb your bangs on one side, the uneven edge of the strands will give hair volume. This will look very impressive. As stylists recommend, shaving should be done with the help of a gel. Ruffle curls with your hands to lift hair at roots.
In addition, such haircut is ideally combined with trendy coloring techniques:
fine marking
Venetian highlighting
marble staining
balayage.

Shag haircut 2022: choice of stars
Look at the celebrities with shag haircut 2022 and get inspired! As we can see, more and more famous people change their styles and haircuts. Most often their choices fall precisely on fashionable shag hairdo.
Among these stars are Taylor Swift, Sienna Miller, Rosie Huntington-Whiteley, and many others. See how short shag changed Fegie's appearance! Such haircut created her stylish look, and now her face seems more elongated.

Eva Longoria's look is an excellent example of shaved shag for average length! With such a fashionable haircut the celebrity looks much younger.
Victoria Beckham managed to surprise everyone when she decided to shave her long curls and get a textured shag.

It seems that Rosie Huntington-Whiteley will be very beautiful even bald .
Singer Taylor Swift prefers short shag. Her style has a touch of audacity and sexiness.
Famous model Chrissie Teigen with a long shag haircut and with trendy staining balayage looks gorgeous.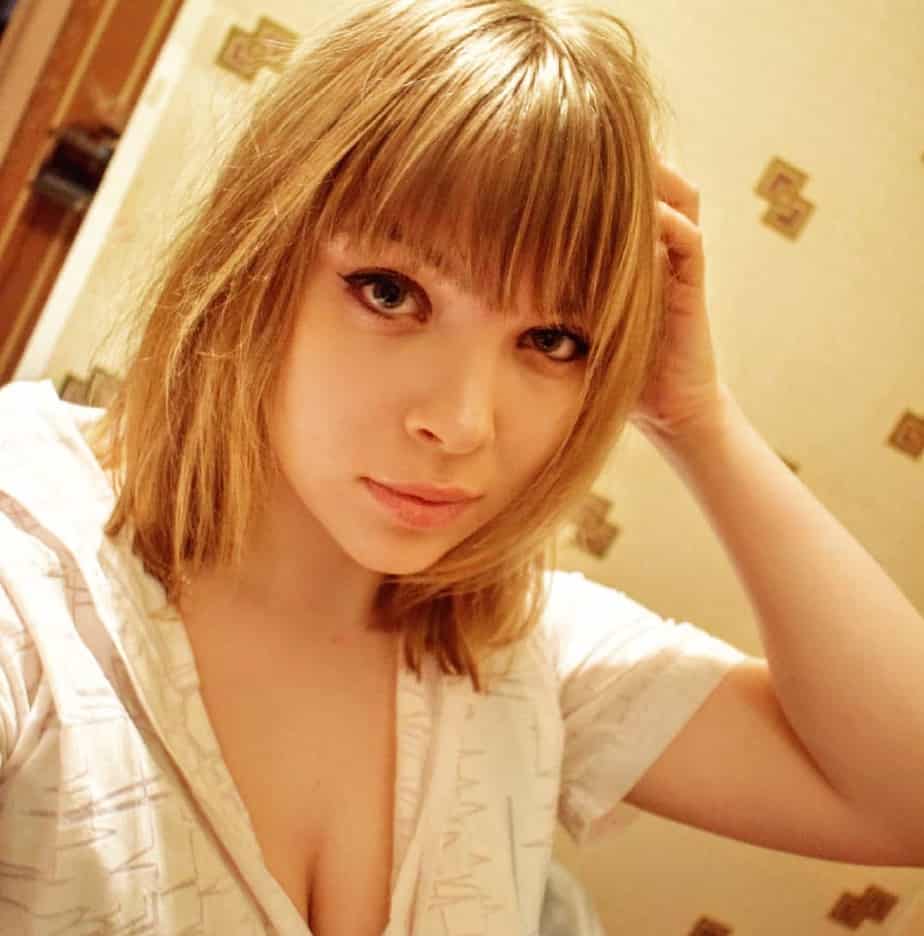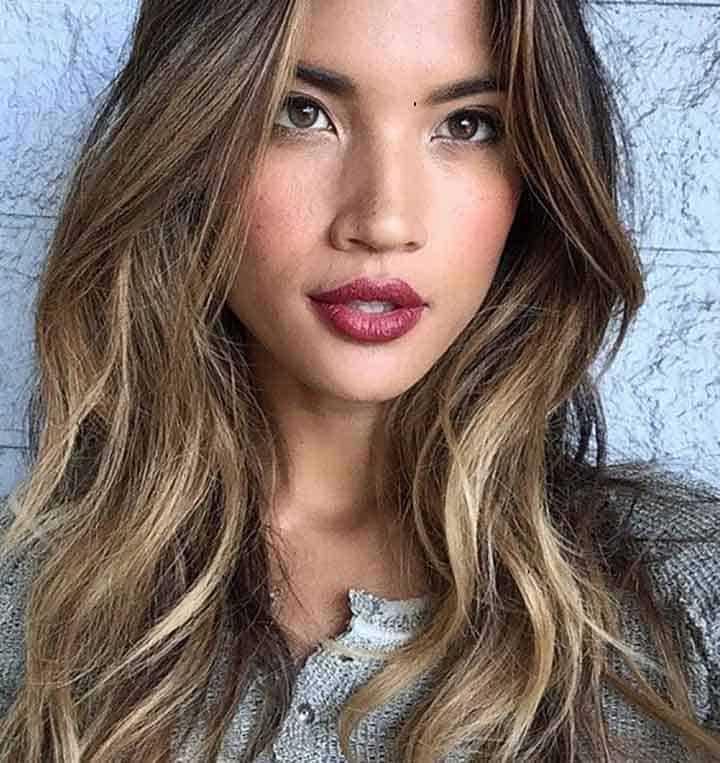 ,