As seasons change, the desire to look fresh and new grows to you. One of the ways to get a renewed makeover is to change your hair according to hair color trends 2022. No doubt, the vibrant hair color 2022 trends will sweep away all the dust from the last year.

We offer to continue with our article and check out the hair color trends 2022 pictures we have hand-picked for you.
Eye of the tiger hair color 2022
This color combination is a mixture of chocolate and caramel colors. There is a tendency for this tiger's eye combination to overpower the all known balayage technique.
The origin for the name of this gorgeous hair color 2022 comes from the analog of a precious stone tiger-eye. The hues and tones of this stone are bright golden brown with a sleek gloss.
Your hair will look vibrant and according to hair color 2022 trends.

Ice blonde hair
Ice platinum or co called Scandinavian blonde has started to bomb the magazines since last year. It has reached its highs of hair color 2022 trends due to the stunning effect on any hair quality.
The key to the perfect looking ice blonde hair color 2022 is its transparent, contrasted, saturated and vibrant hue of ice blonde. Any signs of yellowness will definitely ruin the whole look.

Orange blonde hair color trends 2022
Well, this is new! This explosion in the face of hair color 2022 trends has hit all the possible popularity charts of stylists' choices. The good thing about this hue is its diverse and large palette of colors.
From light peach shades all the way to deep fiery orange hue. The sky is the limit. A special feature of this hair color 2022 is its subtle pink subtone.

You can find strawberry blonde hair color trends 2022 pictures below
We understand that thinking of strawberry color you automatically think of bright red. However, these specific hair color 2022 trends of strawberry shades presume the slight pinkish haze of strawberry color.
However, not everyone can enjoy this unique color. In case you don't have pale skin and light color hair, we do not advise you to try this color.
Moreover, you should definitely consider going to a professional, in order to get this color right.

Natural roots on colored hair
Women who opt for lighter colors can rejoice. We are sure you are familiar with the need to color your hair every month, only because the roots have grown.
Stylists have acknowledged dark roots to be in hair color 2022 trends. The phenomena of darker roots has a certain naturalness to it, which is attractive and fashionable.
The darkness closer to the roots creates so much depth in the whole style and the colors of the hair. It is not mandatory for women who have other hair colors than blonde to dye the roots once they are grown and showing.
This trend applies to all the women who color their hair.

Deep chocolate hair color 2022 trends
Well, since chocolate is among the most common natural hair colors, it simply will not go out of fashion, ever. In contrary, its popularity and demand increases each year.
Chocolate hair color 2022 is considered to be among the sexiest hair colors. Its natural shine and  glossy depth makes this color a winner.
The outlook combinations with chocolate hair color trends 2022 always look stunning. Due to its versatility, this color suits anyone, regardless of their skin tone.

Sombre hair color 2022 trends
Sombre is what stylists call the sun color shades on hair. This unique effect of sun indulged hair look amazingly natural and tempting.
Hollywood celebrities are big fans of sombre.
Moreover, women of age are more than welcome to try this color, as they sometimes think of using more contrasting colors to be inappropriate.

Gray blonde color trends 2022
Gray hair is something that comes with age. Would people really opt for this color on their own, willingly? Oh yes! This is the bomb of hair color trends 2022.
This one is listed among the extravagant choices of hair color 2022 trends. Mostly courageous women are the contenders for wearing this hair color 2022.
Gray blonde hair are relatively difficult to achieve and keep the desired shade. Therefore, we suggest letting that mission to the professionals.

Sun glare strands
Sun glare is all about the subtle transitions between light and dark shades of the same color. That hair color 2022 usually is between the shades of light brown and dark blonde.
The so-called glossiness is specially highlighted on the tips of the hair, as well as around the face outline, shaping it.
Therefore, the final look resembles a gorgeous golden picture frame.

Hollywood opal hair color 2022 trends
The simple Hollywood blonde is a classical hair color. It is dearly loved and appreciated. However, 2022 Hollywood opal is something very special.
The process of getting this one right is a hard one. It requires brightening up your hair tone about 7 to 8 times. Only after that you might have the chance to have the pastel rainbow colors subtly showing on your hair.

Honey blonde golden plays
As much as women appreciate cold hair color 2022 trends, such as platinum or gray blonde, there are women who are tired of those shades and they opt for warm hues.
Honey shades are so many. The hues, tones and saturation degrees give women the perfect palette of warm colors.

Rose honey golden blonde
This gorgeous option is the middle ground between too warm colors and rather dull pink shades. Warm pastel tones of pink hues look so much more natural and tender.
Moreover, these shades have the option to be tried on without using permanent hair dye. There are plenty of hair tonics, which you can try to make sure you like the result on your hair, before going for a real hair dye.

Blackberry fusion
This mysterious and amazing hue should not be used as a solo color. The most perfect results would be, if it is incorporated into hair in combination with other hues as well.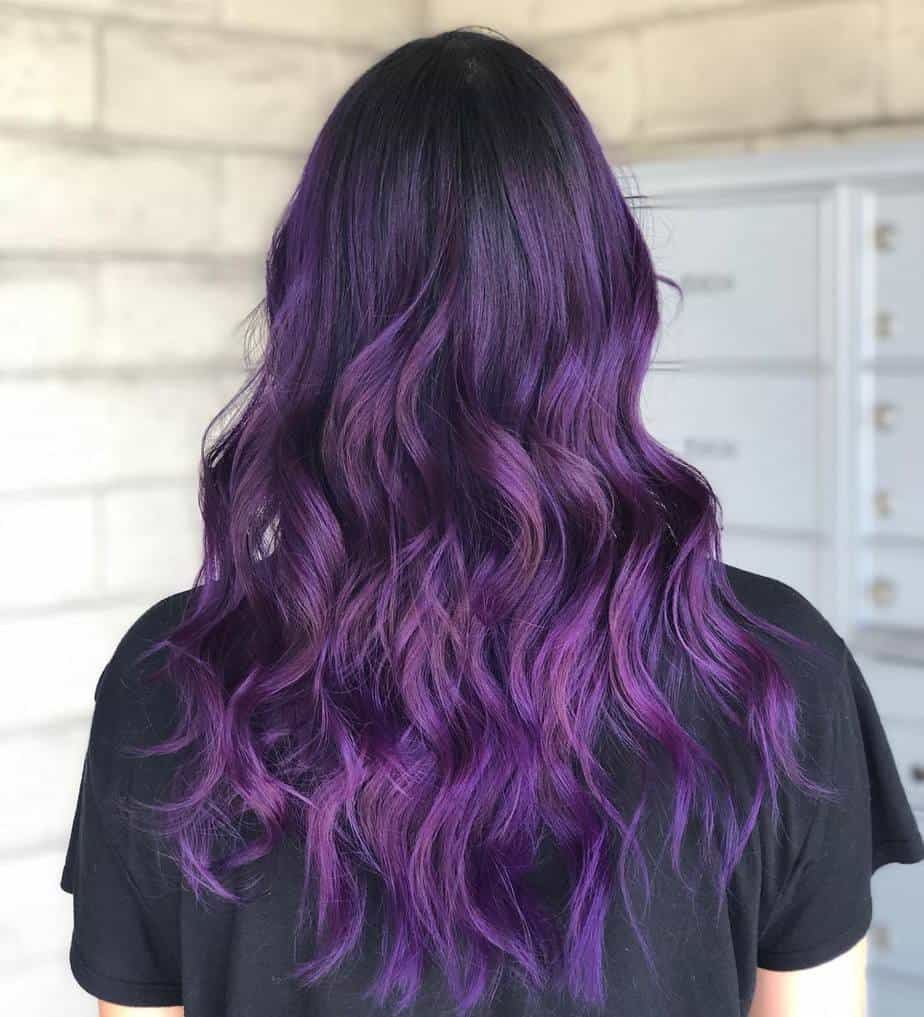 Caramel hair color 2022 with ombre technique
Caramel is rich with its dark, thick and dense pigments. Adding ombre with lighter shades brings out the bright side of the caramel tone.

Orange fire as a hair color
Pink has long been replaced by this bright and vivid color. It may surely seem bizarre at first to get orange hair.
However, the result is worth the risk.

Bright red
Well, there is not much to say about red hair color shades. The only thing worth mentioning is perhaps the fact that red looks amazing with both balayage and the solid color by itself.