Hair trends 2017 include many interesting styles with curls. Professional hairdresser's help shouldn't be necessary anymore, if you'll be armed just with flat iron and our hair tips! You'll easily make many hairstyles for women by yourself, from daily to evening ones.
Read our «Hair tips: Getting curls with flat iron» article.
Hair trends 2017: Beach waves with flat iron
So many of us into beach waves! They make achieve slightly careless and deliberately disheveled hairstyles for women without strong fixation of curls.
Just twist your hair into threads and walk on it several times with warmed iron.
Waves' size adjusts independently: make thin threads for smaller curls, and thick ones for large waves.
Unscrew threads only after hair should be cooled.
Separate them with your hands slightly moistened with light fixing foam.
Hairstyles for women: Festive curls with flat iron
These hair tips should help you easily achieve really festive curls, brilliantly accenting romantic image.
Comb your hair well, select medium thickness strand.
Twirl it around one or two fingers.
Then gently remove hair from finger in same twisted form, wrap it in foil, and walk it well with iron.
Wait for foil to cool down and remove it.
So treat all the strands.
Result should be impressive! Keep hair trends 2017 combining such curls with headband also to get retro hairstyle!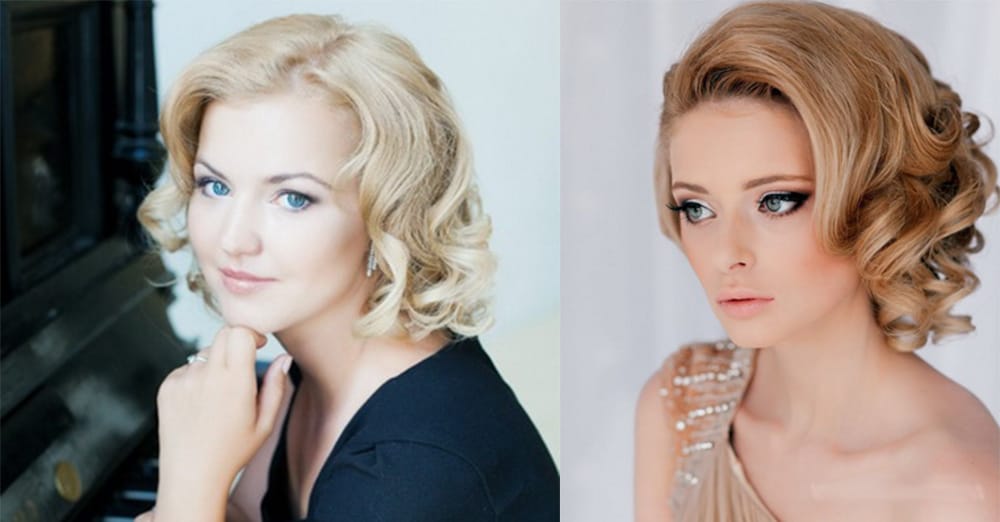 Flat iron hair tips: Easy small curls
Small waves should make you keep hair trends 2017 by good textured surface. Such hairstyles for women bring any image more tenderness and romanticism.
Divide hair into medium width strands and make braids.
Take staler and walk along braids, lingering for few seconds in separate sections.
So treat all hair, and when strands cool down, dissolve braids.
Style your perfect wavy hair in right direction with your hands.
We hope, our «Hair tips: Getting curls with flat iron» article was useful for you. Wait for new interesting stuff from COOL HAIRCUTS and be perfect!